Thanhouser Classics Video Collectors Set
Available on DVD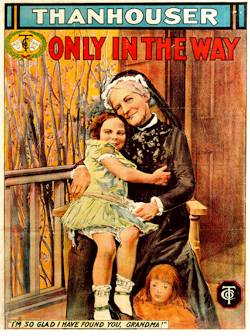 Volume I
The Early Years
1910-1912
In the early days of movies, Thanhouser was a major studio known for quality and variety of production. Most of the company's output has disappeared, but the world's film archives were scoured to uncover the best surviving prints for this selection of famous and forgotten productions from the more than 1,000 films turned out by the New Rochelle, New York, studio between 1910 and 1917.
This volume features an original organ score composed and performed by musician Andrew Crow, and a booklet containing a brief history of Thanhouser and notes on each film by Victor Graf.
Volume I contains five early films made during the years when founder Edwin Thanhouser was directly involved in the day-to-day activities of the company: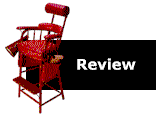 Download film notes for Volumes I, II and III (booklet1-2-3.pdf 86 KB )

Poster image courtesy of the Jasper B. Sanfilippo Victorian Palace Collection, Barrengton Hills, IL.
---
Thanhouser Company Film Preservation, Inc.


Contact Us
Copyright © 1997 Thanhouser Company Film Preservation, Inc., All rights reserved.